Programme in Comparative Media Law and Policy,
Centre for Socio-Legal Studies, Law Faculty at the University of Oxford
Online Conference 27th – 29th January 2021
Innovation and technological advancements are continuous, evolving products of knowledge consolidation, human ingenuity, and adaptive capacity. New forms of communication, banking, farming, and transportation technology have transformed the physical and social landscape of a rapidly globalizing world. Innovation often emerges in the face of a challenge, when the status quo fails to adequately meet the needs of a population. Governments and international actors often emphasize the role of the state as the regulator and facilitator of innovation and technological advancement, particularly in the developing world. However, other forms of social and political ordering can often exert their own authority over and through technology, but they are often overlooked. Particularly where the state may have limited reach other public authorities, and legal frameworks (such as customary law and religious laws) may provide important frameworks for innovation to thrive.
The workshop Technology and Governance: Exploring law and innovation in the absence of state governance aims to present new and exciting research on how new technologies may be governed in areas of limited statehood. Bringing together case studies from around the world, we will identify key themes that emerge across a broad and evolving scholarship. We therefore invite case studies that focus on the different tensions and interplay between technology and non-state governance. These could include examples of customary law regulating new technologies, hybrid or contested governance over technological advancement, or technology as a way to adapt non-state regulation or socio-political ordering. Examples of the types of cases we hope to engage with include: the role of the Taliban regulating mobile phones and telecoms in Afghanistan; customary and sharia law in enabling Somalia's thriving mobile money industry; the development of 'telecourts' in Ethiopia; conceptualizations of privacy, particularly related to data privacy, in African customary law; and the informal governance of internet access in favelas in Brazil. We are not limited to these cases- we are looking for more contributors engaging in similar research.
If you are interested in contributing, please submit an abstract of up to 500 words by 30 October 2020. Submissions for the workshop should be between 4000 to 5000 words and submitted no later than the 11th of January. Please submit your abstract or submission to clara.voyvodiccasabo@politics.ox.ac.uk. The submissions should focus on empirical cases, although of course normative and theoretical approaches can be deployed as analytical lenses. The workshop will be hosted virtually over three days (with two to three hours per day) with each contributor having 15 minutes to present their cases. We very much hope that all participants will be able to participate in the discussion and analyse the cross-cutting themes that emerge from the diverse set of empirical cases.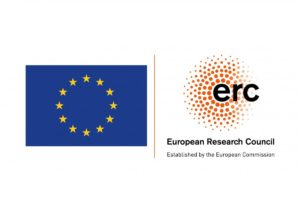 This research project is supported by the European Research Council (ERC) under the European Union's Horizon 202 research and innovation programme (grant agreement no. 716686, ConflictNET).