IMPORTANT COVID-19 UPDATE: It is with a heavy heart that we announce that we have decided, for the first time in 20 years, to cancel the 2020 Global Media Policy Summer Institute.
This event holds a special place in the life of our community and were eager for it to move forward, but the health and safety of our participants is our number on priority. Rest assured, we have already begun planning for the Summer Institute in 2021 and fully intend for that to move forward as normal. For those of you who have already submitted application or for any other questions related to this cancellation, please feel free to reach out to us directly at pcmlp@csls.ox.ac.uk.
The dates for the 2020 Summer Institute are: 3-14 August. 
Early decision deadline: 20 March, 2020
Regular decision deadline: 20 April, 2020
To help you in your application process, we have put together some of the most Frequently Asked Questions about the application process. If you still have additional questions, feel free to contact us at: pcmlp@csls.ox.ac.uk
DEBATE, LEARN, DISCUSS TECH & MEDIA POLICY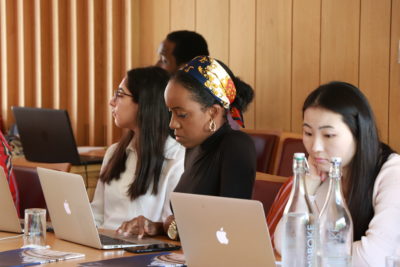 The internet and other new technologies are rapidly and irreversibly changing global media environments presenting enormous challenges for building policies that both understand the scope of new technologies like artificial intelligence, biometrics, and social media, and can adequately protect the rights of the media and people using them. With the arrival of Europe's new General Data Protection Regulation and social media giants like Facebook and Google being brought to testify before Congress in the Unites States, the last year has shown just how urgent it is to make sense of how our online media lives should and should not be governed. Previous themes included: internet shutdowns, algorithmic bias and inequality, innovative efforts to connect the unconnected, biometric technology, extreme speech online.
THE PROGRAMME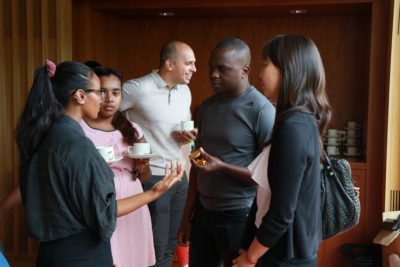 Celebrating 20 years, the Media Policy Summer Institute has brought together top early career scholars (including advanced PhD students, post-docs and lecturers), media lawyers and regulators, human rights activists, and policy makers from countries around the world to discuss the effects of technology, media, and policy from a global and multi-disciplinary perspective. Participants take part in an intensive and inter-disciplinary two-week program in Oxford that blends expert instruction with participatory activity, group work, and discussion. With 30 participants each year, hailing from more than 20 countries, the Media Policy Summer Institute has long offered participants unrivalled exposure to the diverse experiences of its global participants as well as a uniquely informed comparative view of their different media and digital environments. The Institute's alumni are an exceptional and vibrant group who stay engaged and collaborate well past the end of the 2-week Summer Institute through the active alumni network. Many go on to become leaders at top government agencies, corporations, non-profits, and academic institutions around the world.
IN OXFORD: 3-14 August 2020
Enjoy a full immersion in the academic environment of the oldest university in the English-speaking world, in the company of colleagues and experts from around the world!
This year, Summer Institute participants will be able to stay at the beautiful St. Catherine's College Oxford, known for it's beautiful water gardens, modern facilities, and quiet atmosphere. It's also conveniently located just around the corner from Manor Road Building where classes will be held.
Just like last year, we are fortunate to be hosting this year's Summer Institute in partnership with the Annenberg School for Communication at the University of Pennsylvania and the University of Johannesburg, Department of Journalism, Film and Television Academic, brings world-class expertise in the role of the media in contemporary society, while UJ brings a crucial grounding in the implications of media and new technologies in an African contexts. Together with our expertise in law and policy at the Centre for Socio-Legal Studies here in Oxford, this collaboration affords Summer Institute participants an unrivaled breadth and depth of expertise and training.